G e n e r a l
I n f or m a t i o n :
The pre-meeting workshop in General and Advanced Receptor Theory is organised by the British Pharmacological Society.

This workshop will develop and refresh knowledge of how common theories of drug action can be quantified and how simple receptor mechanisms can be used to interpret pharmacological data. The workshop considers both agonist and antagonist action and the interpretation of radioligand binding data, from basic mechanisms to clinical application, and is appropriate for anyone with a background in the biosciences and at least one or two years of experience of laboratory experiments.

BPS workshops are usually suitable for Masters level and above, and can be taken as part of the BPS Diploma in Advance Pharmacology. Basic pharmacological knowledge is expected.

→ Click here for the BPS GART 2015 page.
C P D
C r e d i t s :
Approved by the Royal Society of Biology for purposes of CPD, this event may be counted as 18 CPD credits.

Please note that CPD application for the Royal College of Physicians is currently pending.
P r e l i m i n a r y
P r o g r a m m e :

R e g i s t r a t i o n :
Please
register
via the
BPS GART2015 website
.
Workshop fees:
The early bird fee is available until 15 August 2015.
BPS members: £ 100 early bird / £ 150 later
Non-members: £ 150 early bird / £ 200 later
Please note that the workshop is limited to 25 participants, so early registration is advisable!
Please register via the BPS GART2015 website.
L o c a t i o n :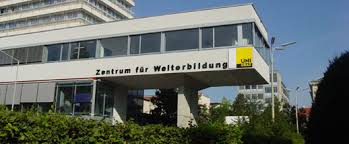 Zentrum für Weiterbildung
University of Graz
Harrachgasse 23/II, Graz

(click on the map to enlarge)

open location in maps.google.com →


Nearest bus stops:
Universität/Halbärthgasse (Bus 41, 63)
Attemsgasse/Goethestraße (Bus 41, 63)
Mozartgasse/Heinrichstraße (Bus 30, 58)
Uni-Mensa/Sonnenfelsplatz (Bus 31, 41, 63)
Uni-ReSoWi/Geidorfgürtel (Bus 31)
(for information on tickets see → here)
(for a map of the meeting place and bus stops click → here)